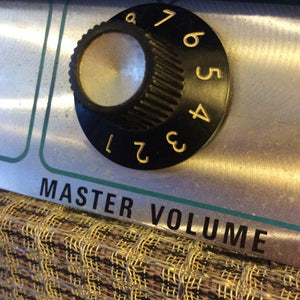 Replace Master Vol with Presence
These mods are designed to be installed after removing the Master Volume from your silverface cicuit, (leaving a nice useable space on the front panel). Instructions for removing the MV are included of course!
"Jimmy Switch" Presence Control
This "jimmy switch" presence control adds a good amount of "rawness" to your amp as you turn it up. More of everything… amazing if you seek more sustain… stock Fender when all the way down.