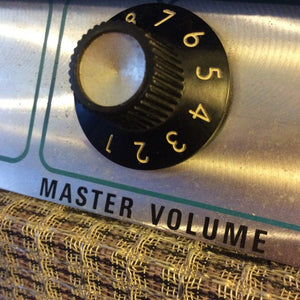 Replace Master Vol with Dwell
These mods are designed to be installed after removing the Master Volume from your silverface cicuit, (leaving a nice useable space on the front panel). Instructions for removing the MV are included of course!
Reverb Dwell Control
This practical mod allows you to adjust the drive of the reverb circuit, enabling you to adjust the effect & intensity of the reverb with one knob. Stock Fender spring reverb circuit when all the way up.